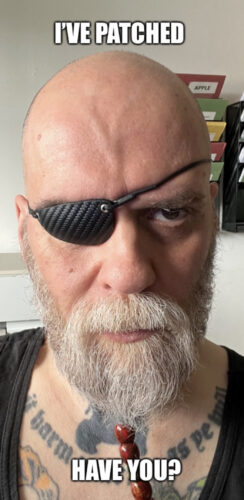 I am a three-decade veteran technology journalist, specialising in cybersecurity and privacy matters, and have been a Contributing Editor at PC Pro magazine since the first issue was published in 1994.
I'm also a Senior Contributor at Forbes, and co-founder of the Forbes Straight Talking Cyber video project that won the 'Most Educational Content' category at the 2021 European Cybersecurity Blogger Awards.
Across four decades, I have authored more than 20 published books and my work has appeared in The Times, The Sunday Times, The Guardian, The Observer, The Register, Infosecurity Magazine, SC Magazine, IT Pro and Digital Health News to name but a few.
I am humbled to have picked up some awards from my peers across those decades, including the Security Serious 'Cyber Writer of the Year' title in 2020. As well as being the only three-time winner of the BT Security Journalist of the Year award (2006, 2008, 2010) I was also named BT Technology Journalist of the Year in 1996 for a forward-looking feature in PC Pro Magazine called 'Threats to the Internet.' In 2011 I was honoured with the Enigma Award for a lifetime contribution to IT security journalism, which thankfully didn't end my ongoing contributions or my life for that matter.
Contact me in confidence by email, follow me on Twitter (my DMs are always open) and if you have a story relating to cybersecurity, hacking, privacy, or cyber-espionage please do get in touch.